This Sleeves Up Campaign has been established in honor of Jerry White. Jerry, his wife Tracy and their boys are certainly not strangers to our community. With all of the fundraising, baking, parades, advocacy and love they give, it's our time to help give the chance at life and "do what we do when we love BIG, GIVE BACK"!
Jerry has been recently hospitalized and on a ventilator battling COVID. Every two seconds, someone in America needs critical life-saving blood. Jerry has received several units of blood, plasma and platelets since his hospitalization. As Tracy so appreciatively stated, "every unit of blood that's went into his body came from someone who cared enough to donate"!
We are asking for friends and family who are willing and able to schedule an appointment to give blood to the American Red Cross. It's easy to find an appointment and drive location that's near to you and at a time that works best with your schedule. Just one blood donation can help save up to three lives and by utilizing the drive locations already set up, we can make the most efficient and quickest impact during this time of a national blood crisis.
Our goal is to collect at least 100 units of blood in honor of Jerry. We will also be able to count the number of blood unit donations given for this campaign in Jerry's honor. Can we count on you to donate if you're able so that Jerry, and others just like him, are able to receive the chance at life when this critical blood is needed? If it's not on the shelves in the medical facilities, please can't get that a chance at life. Let's pack out these blood drive appointments and give asap!
You are all loved, so LOVE BIG!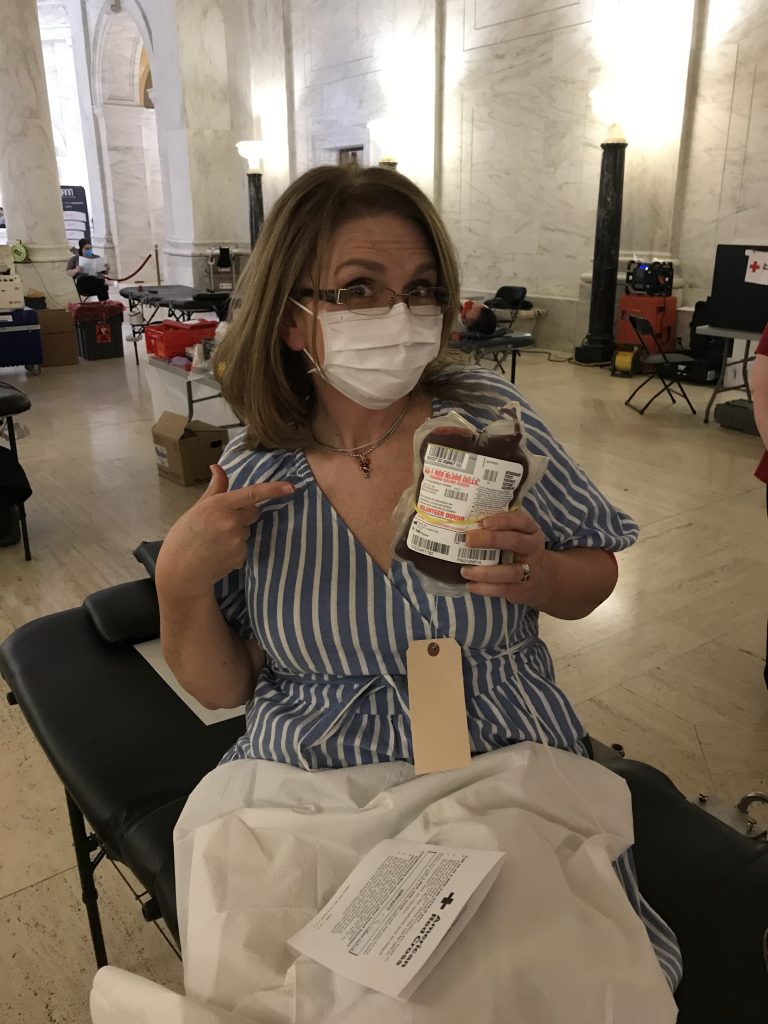 There is still plenty of time and plenty of blood drives where you can LOVE BIG and GIVE BACK in honor of Jerry!!