Giving blood is a privilege most of us receive when we turn 16, yet so many teenagers are unaware of this. Only 5 US states make you wait until age 17. Teenagers are commonly healthier and easier to screen for eligibility. All teenage donations do require parental permission. Take my PIERCE SUMMER BLOOD DRIVE CHALLENGE. Tell a friend, go with a friend, post a selfie and tag us, and challenge your friends to do the same. Make a plan, stick to it, and let's make 2,022 safe blood donations by the time this summer is over. Donating blood is easy and safe, and essential to maintaining the health of ALL our communities. Please have a heart and do your part!
Taking it ONE ARM AT A TIME, we can reach my PIERCE SUMMER BLOOD DRIVE CHALLENGE goal of 2,022 donations over the 100 days of summer. THANK YOU!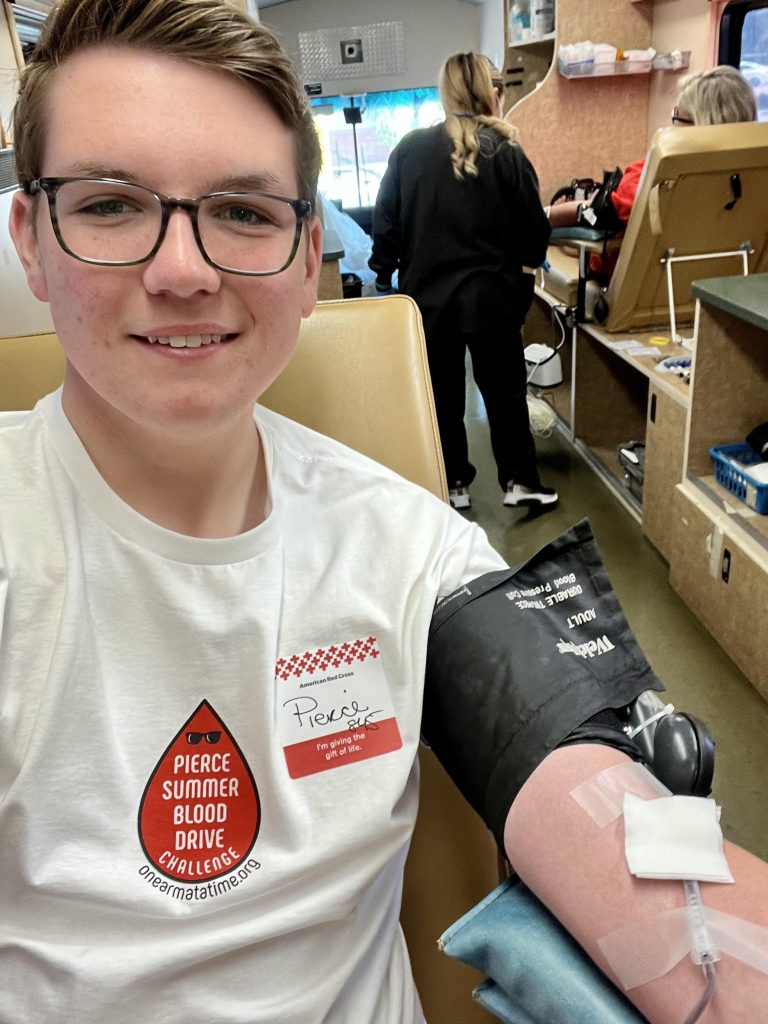 Asking for parental permission can also lead to an additional donation. That's my Mom in the background. Two down, 2,020 to go!