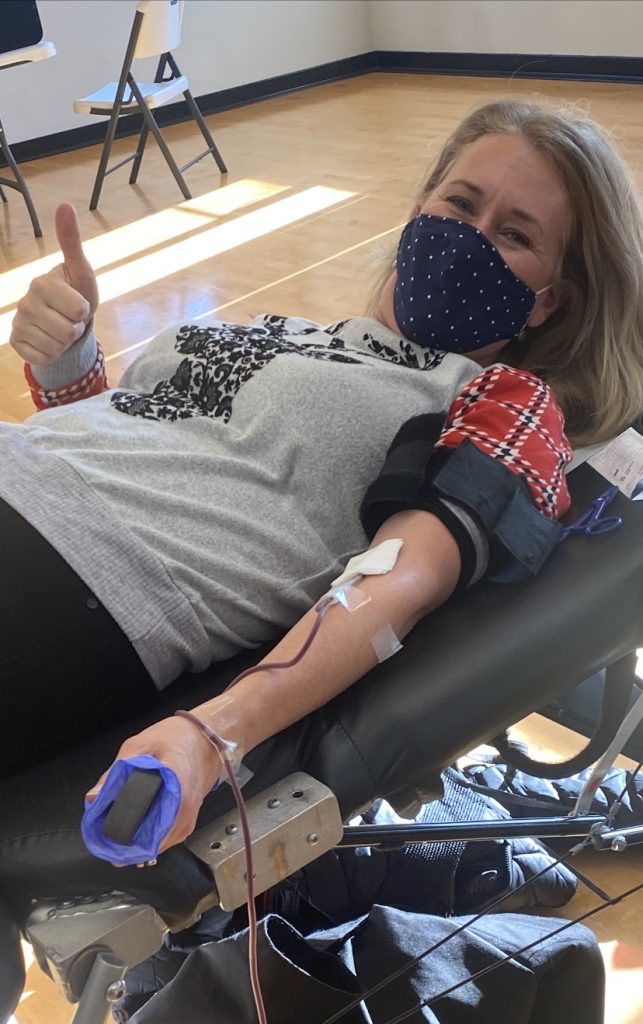 Thanks to your support, we are halfway to our goal of touching 200 lives through the gift of lifesaving blood!
Did you know that nearly 16 million blood components are transfused every year in the United States? Often times, the people who need access to blood and blood products are people that you know.
Local Red Crossers, Vera and Bridget recently sat down with us to share their experiences about how blood saved their lives. To hear their personal stories, visit: https://www.youtube.com/watch?v=tZprSclJ-L8
Thank you to all who have pledged and donated so far! Be sure to share this campaign within your network to ensure that we can meet the need for #Every2For22 .
(Pictured is Board of Directors and Philanthropy Committee Member Kendra Kielbasa during her recent blood donation)