Jill Pigg has started her battle with Leukemia and needs your help! During her war, she has & will be getting many blood transfusions. She has O type blood which means she can only get O type blood. Since that type is the Universal Donor, it is always in high demand. Please consider giving, regardless of your blood type, to help her & others with their fight. Why do I say regardless of your blood type, if you even know it? I figure if someone with an A, B or AB blood type is set to get a bag of O blood and someone donates that is an A, B or AB type, that is a pint of blood that could now go to Mom! She said it would be "replacing what I'm using" as she is getting 1-2 pints of blood a day so far.
Please share this campaign with those you know.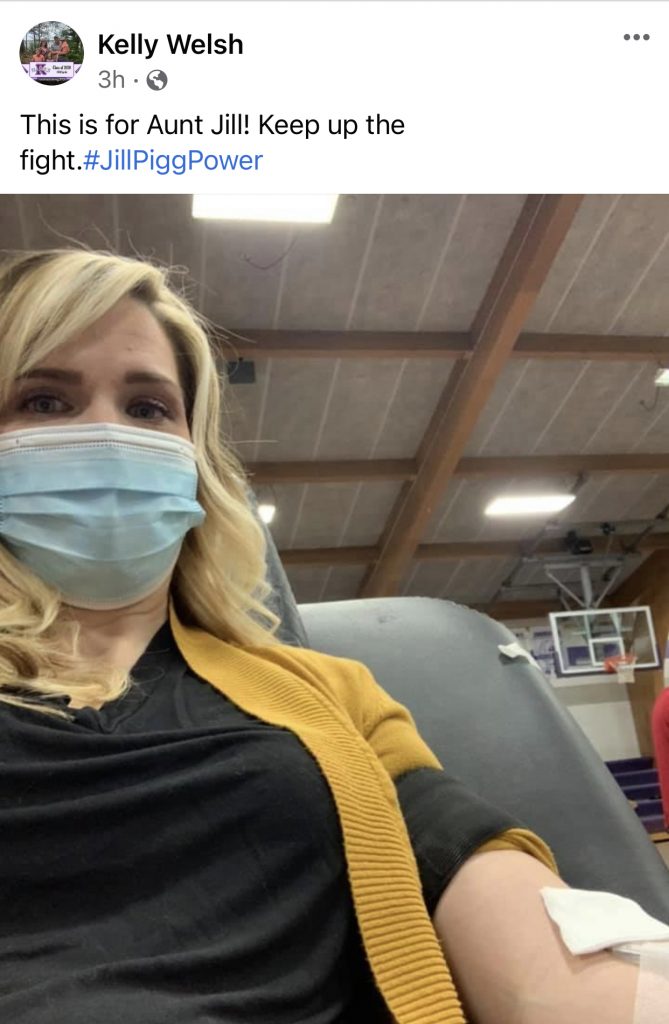 You ROCK Kelly!!
Mom is keeping track of all the pints of blood she has received. She is hoping that the campaign ends up with more pints that she uses. Please share this campaign to spread the word far & wide. If you donate, share pictures here if you donating!
Mom says "this will be my foot print." Yes Mom, this blood campaign could be your legacy.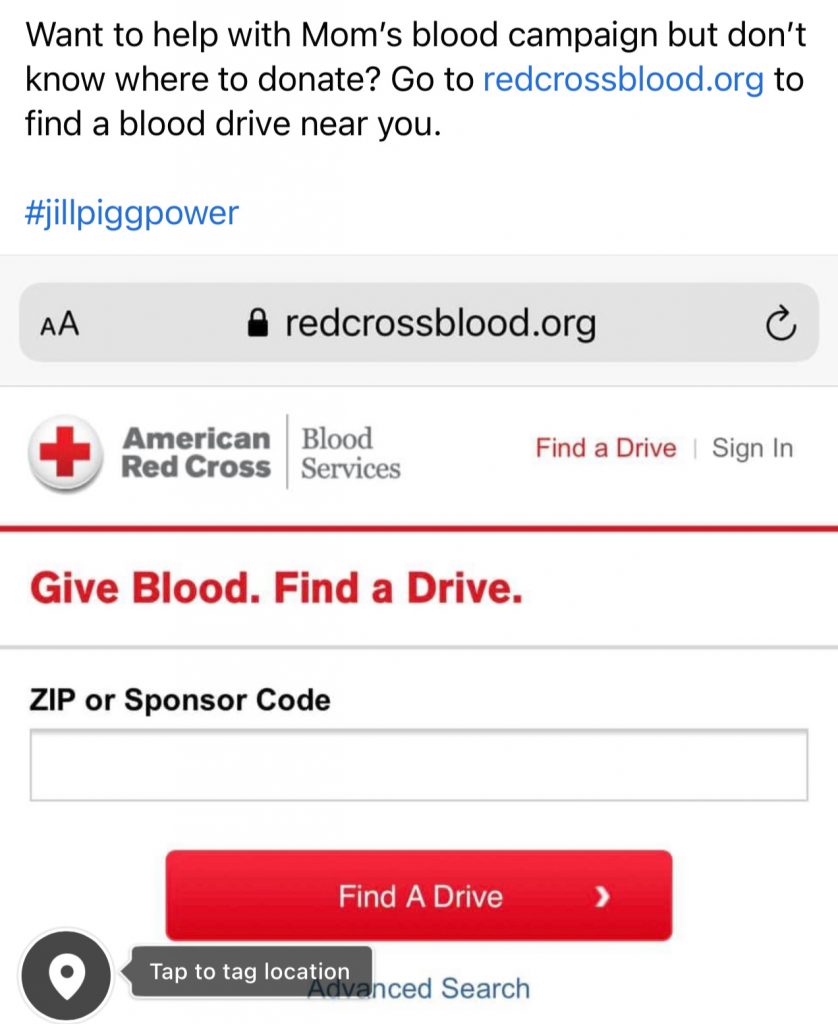 My goal is 1,000 pints. Mom said "maybe we'll get more"!!
School staff, first responders & people in Mom's age group are the first groups of people to get their COVID vaccine. How many of those people do you think my Mom knows?!? Mom knows sooo many early COVID vaccinated folks that if we could get those vaccinated people to donate = what a difference we could make!! This is my way of making "lemonade" out of the "lemons" we have been given over the past few days!! My neighbors & their oldest daughter have signed up for Monday to donate in Mom's name!!