November 30, 2021 marks the 4th anniversary of my Mom's passing. So in her memory, I'm hosting a virtual blood/platelet drive. I would be honored if you would join me.
While my Mom went through her cancer journey, she needed platelets, as many cancer and trauma patients do. Unfortunately they are in short supply. Platelets only have a shelf life of 5 days. But all blood products are also needed.
I have donated blood before but now started donating platelets in the last couple years in her memory. Please join me!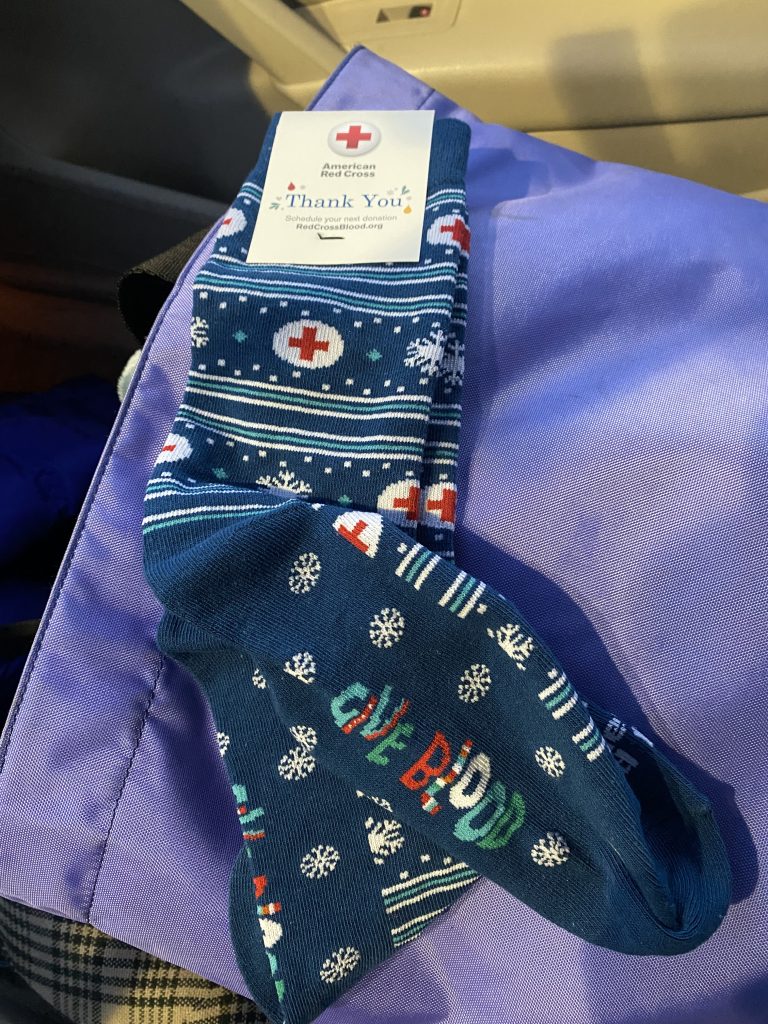 I was able to get a second donation in. These socks were a bonus. They are being given out by RedCross through the weekend 11/24-11/28. Some centers are open on Thanksgiving. Unfortunately, the need for blood products doesn't take a holiday. Happy Thanksgiving!
Selfies aren't my thing. But I got a platelet donation in today for my virtual drive. Here's to you Mom!