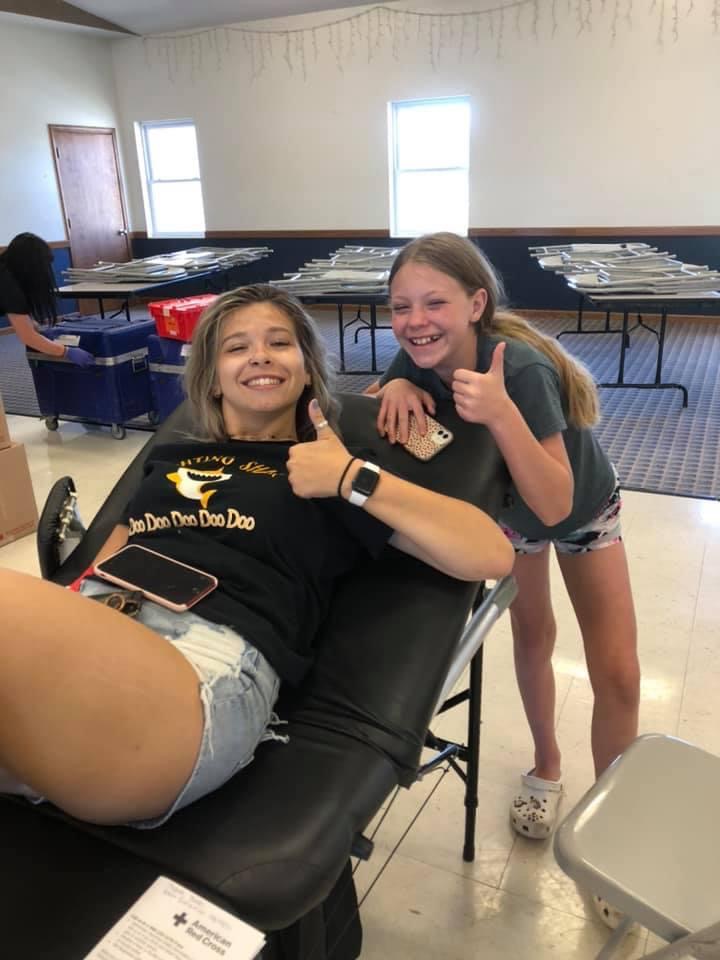 Charli is the mama of one of Grey's battle buddies-Tate. Charli posted:
My first time EVER!
I've tried to give blood SO many times and every time my hemoglobin ends up being too low.
Today was the first time I've ever had high enough numbers and today was the day I signed up to give in honor of Greyson.
I can't help but think that's not a coincidence 💛🎗
It was eventful but so glad to do it!
#goldforgrey #morethan4