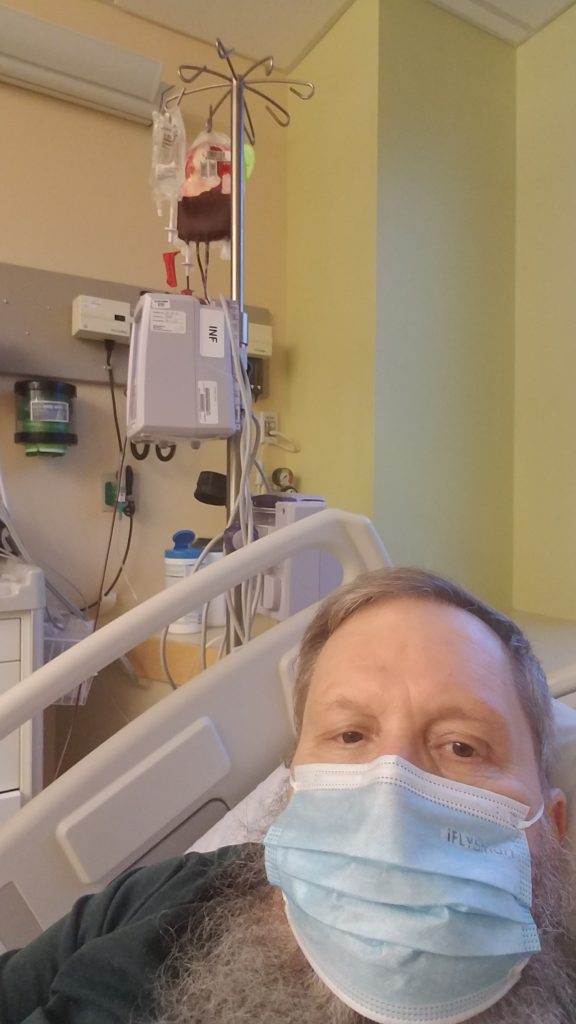 I appreciate each and everyone of you who have pledged to donate blood.
Midweek i received another transfusion of blood and platelets at Seattle Cancer Care Alliance. The last time I got both blood and platelets it kept me going for a full week before i needed a transfusion. We are testing that combination to see if that will work to limit my time in the infusion center.
Working with my doctor at SCCA we have a plan and are moving forward with our treatment plan. The rest of this month is appointments to make sure I am healthy enough to get started. I have an EKG and another bone marrow biopsy scheduled next week. As always prayers and good thoughts are appreciated and welcome.
Thanks again,
Mark