My father, Jim Neeley, has donated platelets for decades. July 4, 2022, Dad was diagnosed with acute lymphoblastic leukemia, a cancer of the blood and bone marrow that affects white blood cells. While treating suspected infected tick bite, he was admitted to Duke Hospital. Within days, he began a 28-day chemo regiment.
His treatments include chemotherapy and treatment for the "tick bite turned abscess" on his back. As his cell counts are so low, he receives both blood and platelet transfusions. When informed of the treatment ahead, Dad and I laughed. See, Dad has donated well over 55-gallons (that is an oil drum full) of platelets. He joked, "I guess I need a few of those back." My daughter and I rolled up our sleeves and said, "Where do we sign up?"
While we cannot donate specifically to Dad/Grandpa, we CAN replenish what he uses and help others in his honor.
Won't you please join me in honoring him?
Jim Neeley – my first love and forever my hero.
Thank you in advance!
Jennifer Guidry
#NeeleyIsMyHero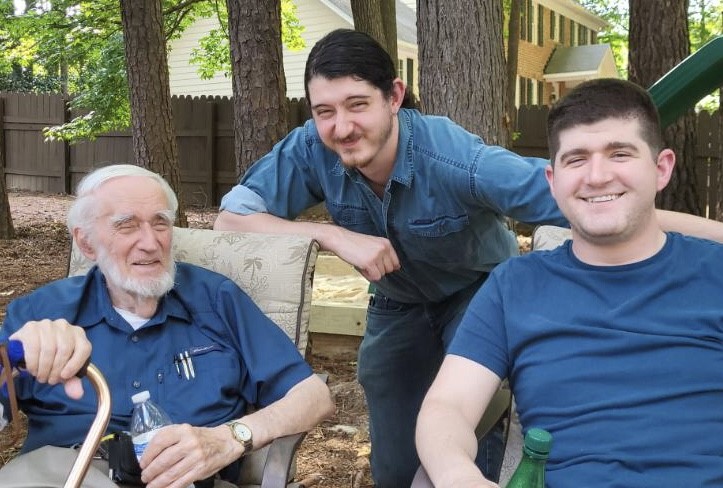 Dad continues his outpatient chemo. He is managing very well. His appetite is good, but he has another 25 pounds to regain. He looks so thin and fragile, but his mind and sense of humor is as sharp as ever!
Did you know the Red Cross has a dire need for donations? Dad, a lifelong donor, occasionally needs whole blood and/or platelets. Please help me replenish the blood bank and help the great organization helping my father!
Choose the link below to donate in his honor.
Thank you in advance.
Jennifer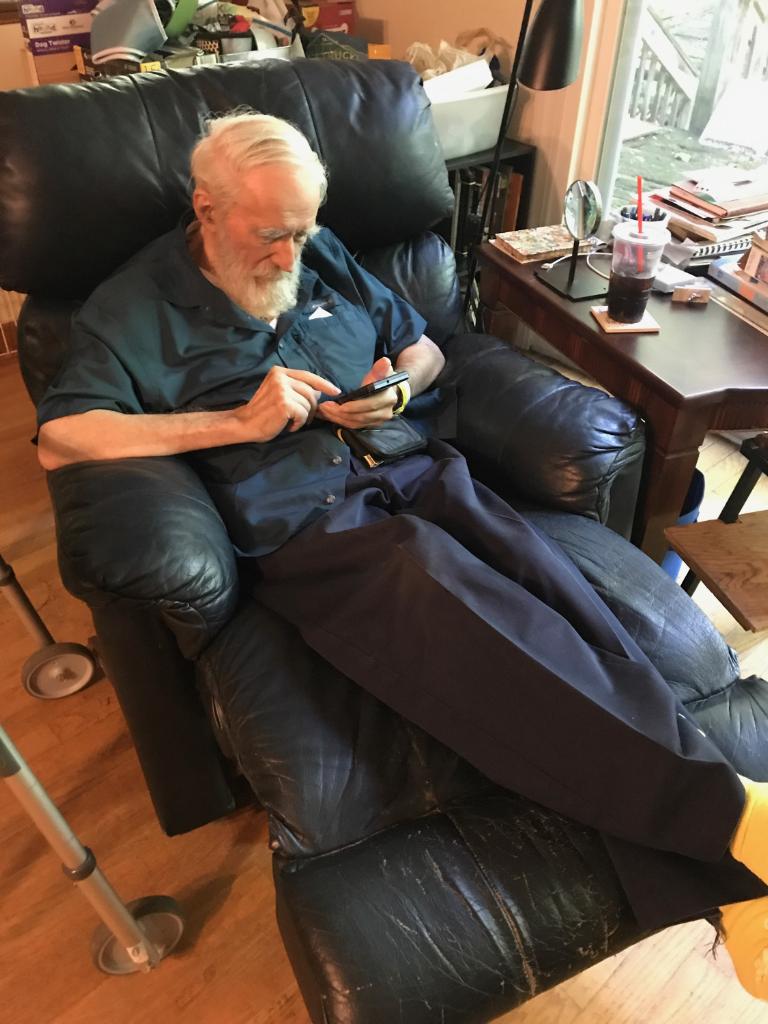 Update on Dad
Lots of Dr. visits over the next few weeks, with potential start of Round 2 of Chemo 8/29 (outpatient, 5 days that week, followed by weekly visits)
Mask 😷 around dad when possible within reason…. we "can always do more just to protect him while he's immune compromised" – Dr. Goddu said. No stairs **without an adult** accompanying him! Take a pause or a break during one flight of stairs every time he needs to.
Dads reply?
"Escape successful"
And
"Thank you each of my children.
For tracking and
Planning
Cleaning
Getting walker cane
I really need both.
You each have come together to get my home ready."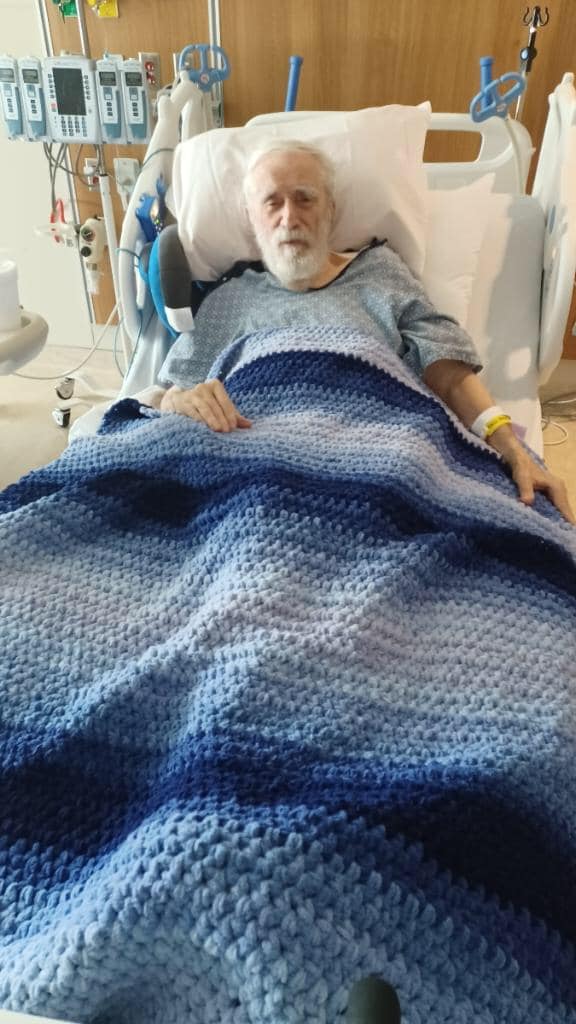 Wednesday, August 10, 2022
Update on dad:
Chemo did not eradicate the leukemia as they expected. He had 22% of his regrowth marrow cancerous. He has hospital acquired pneumonia and his white blood cell count is too low for him to go home. Hopefully, that will change within a week and he can go home for a short break.
They will reassess at that point as to round two of chemo as inpatient or outpatient.
I have cough I caught from a nephew and cannot see him until that is gone. It just keeps lingering.
He very much enjoyed the cards my beloved friends sent so Thank You so much. You gals rock!
His name is Jim Neeley and I have an address if anyone else wants to send a card. You can reach me at [email protected]
Thanks again!
Jennifer
P.S. –
I made him that blanket ❤
Thank you @Maisie and Ruth (https://maisieandruth.com/patterns/) for the pattern and guide!