At American Water, we work together every day to do important work. But today, we want to accomplish something even more meaningful. The Red Cross has to collect 15,000 blood donations every day to have enough blood to help patients in 2,700 hospitals and transfusion centers across the country. That's a lot of patients in need and all of us, coming together, can help ensure patients receive life saving blood.
So SleevesUp and help us reach our goal. Make and keep an appointment to give blood to the American Red Cross.
If you're unable to give blood, there are a number of ways you can help!
• Help organize a blood drive: The first step to getting people to donate is to pitch the idea to your colleagues. If everyone's on board, working with the American Red Cross or your local donor center to organize a blood drive at your office, church or other group can provide an opportunity for people to make a difference in your community.
• Spread the word: If you know about an upcoming blood drive, spreading the word via social media such as Facebook or Twitter can help raise awareness about the drive and encourage more people to donate.
• Support a donor: Going with someone who is giving blood for the first time can provide the support they need to become a regular donor. If you know someone who wants to give blood but can't seem to find the time, offer to give them a ride or watch their children while they donate.
• Become a volunteer: Local donor centers appreciate volunteers willing to help with blood drives. Volunteer opportunities may include reminding donors by phone or email about their appointment, escorting them when they arrive and making sure refreshments are available for donors. Contact your local blood donation center for more details.
• Charitable donations: Any financial donation you make to the American Red Cross helps people affected by disasters such as wildfires, earthquakes, hurricanes and floods rebuild their lives.
We appreciate your support!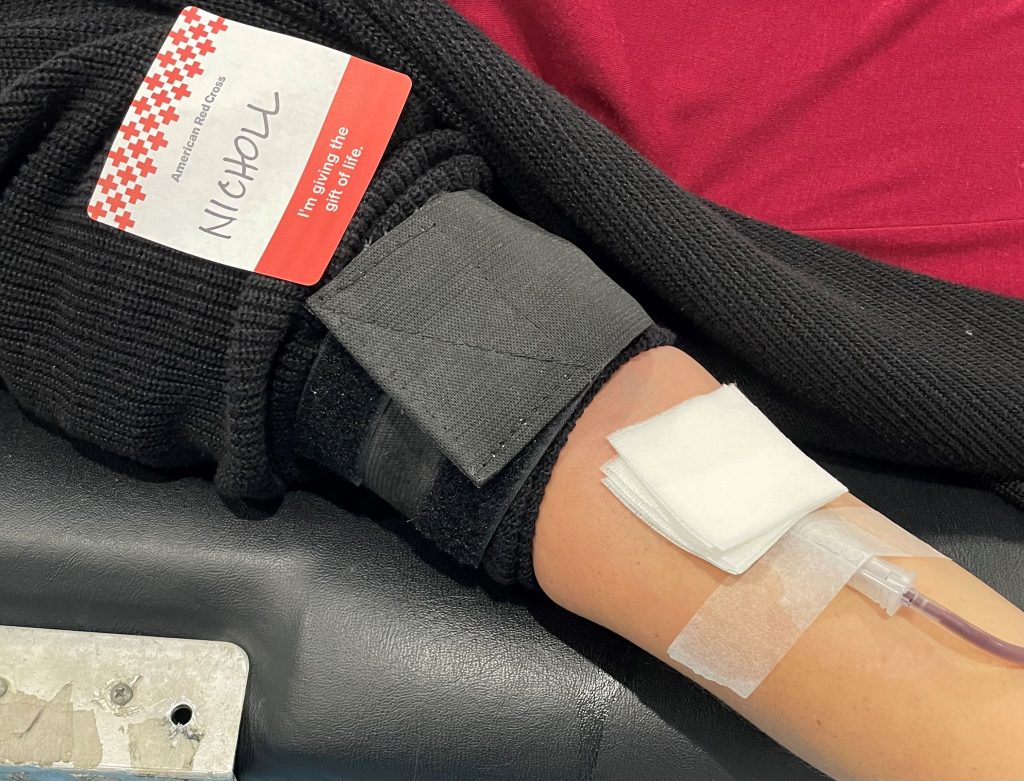 I donated 🙂