Ellen Otto (our mom) was diagnosed with ovarian cancer in November 2015 and has undergone surgery, chemo treatments and a blood transfusion since then. As word spread among family and friends people keep asking us if there is anything they can do to help.
We have a lot of great local support, but Mom thought long and hard about it and suggested that anyone who wants to help could donate blood in her name to the American Red Cross. In her lifetime she has had numerous surgeries (5 hip surgeries including 3 total hip replacements). Blood is something she has consistently needed and she knows how valuable it is for anyone else facing similar challenges.
Here's an easy way for anyone to get involved–the SleeveUp campaign through the American Red Cross. By going to any Red Cross location you can donate blood in Mom's name and we can track our progress through a unique campaign webpage.
From the American Red Cross: One blood donation can help save up to three lives. That means a lot to patients in need. Help us ensure that patients receive the lifesaving blood they need.
In the next 90 days, please make and keep an appointment to give blood to the American Red Cross.
To all our friends and family,
As many of you know, and for those who may not, our mom, Ellen Otto, passed away on February 10th after a brief but valiant battle with ovarian cancer.
We invite everyone to share in a celebration of her life at Stanford Memorial Church on Wednesday March 2nd at 2:30 PM followed by a reception at the Stanford Faculty Club which is a short walk from the Church. We would love to have your presence and hope you can join us. We look forward to seeing old friends and meeting many of you who have been a special part of our mom's life.
If you have any questions please contact any one of us, and please spread this message to all who would like to attend.
Sincerely,
Chris, Lucinda and Ben
541-410-0354 – Chris
415-505-7837 – Lucinda
208-724-1585 – Ben
Friends – For those whom have not heard, Mom is now in hospice care. The cancer has overwhelmed her and remains aggressive. We are working to help her be as comfortable as possible during the time she has left. The outpouring of well wishes and support has been wonderful. Thank you for those whom have been motivated to donate blood (or if you cannot cash) to the American Red Cross or to your local Blood Banks. This is super important to Mom and to the so many others out there who need blood for their comfort, and in many cases, survival. Thank you all! Chris, Lucinda and Ben
We are 21 away from the goal of 100, if you have been considering donating, the need is always there.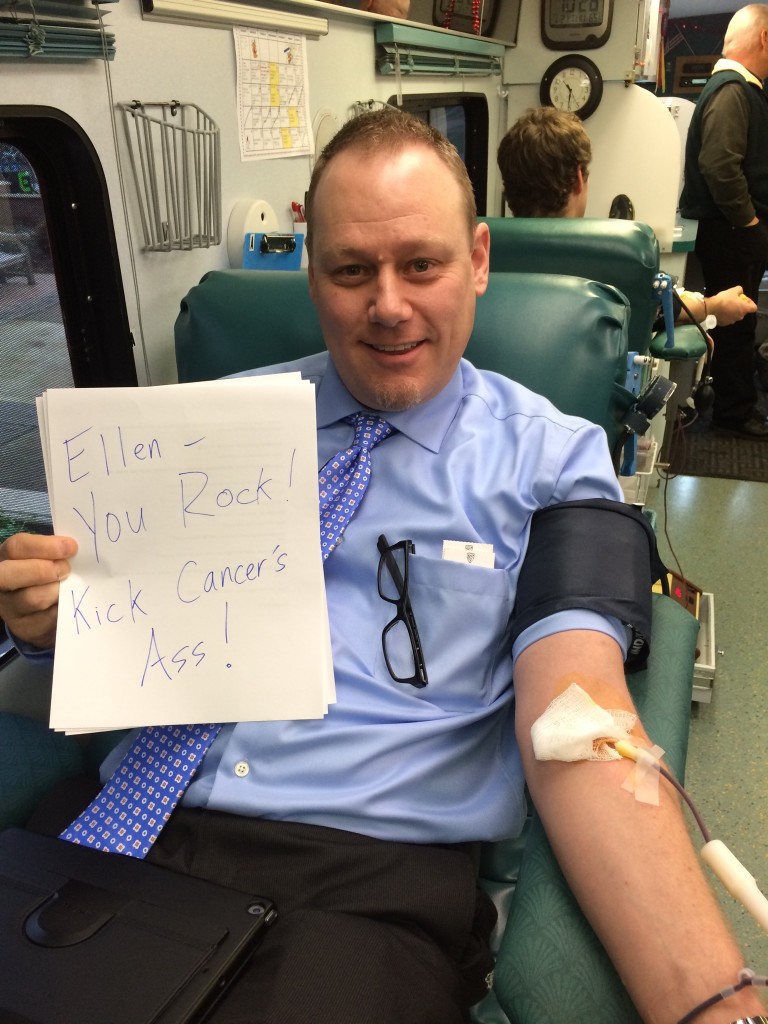 Love the sign!!!!!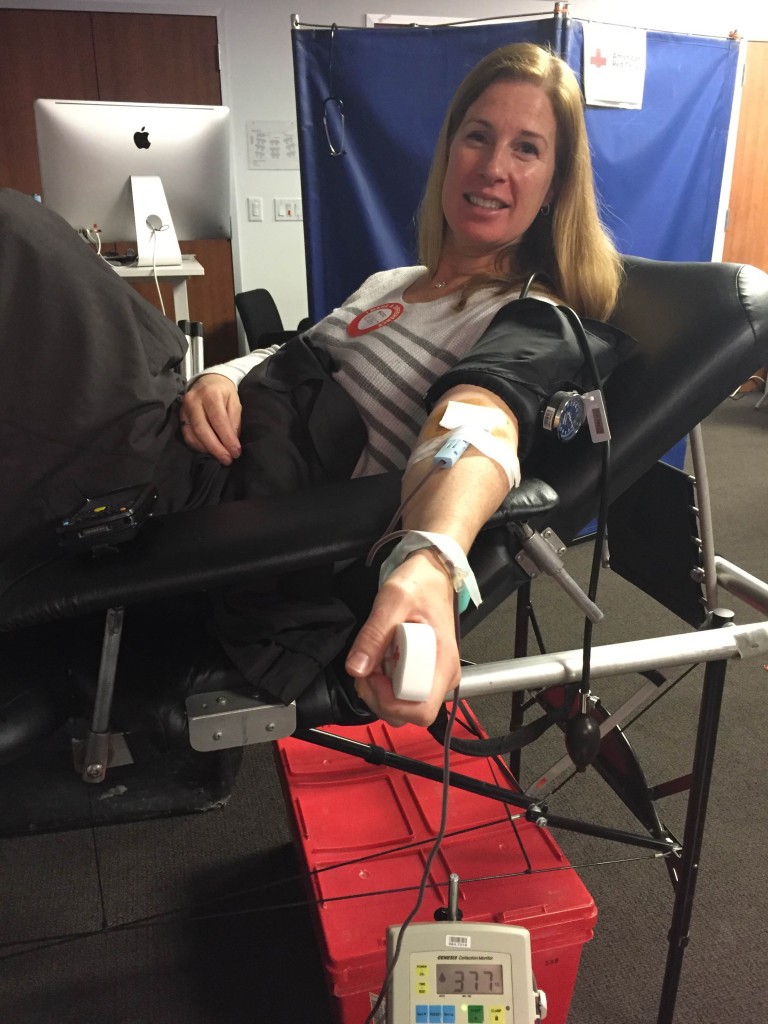 Velvet is doing her part to save a life or two, all in Mom's honor! Thank you to the 76 whom have pledged to donate so far and to the many who have viewed this message. Mom continues to do her part in this battle focusing this week on PT and diet to get stronger as she goes through chemo treatments.
Send photos to [email protected]
Thanks Everyone!!!!!
Thank you so much to the 67 of you that have pledged to donate blood during this campaign! Mom loves seeing the outpouring of support. The page has over 340 views so it feels like our goal of 100 donors is achievable.
Mom had some positive doctors meetings this week which encouraged us to continue forward with her chemo treatments. She had an infusion on Wednesday and is scheduled for another in three weeks.
Send photos of you donating blood to [email protected] and I will be happy to share them with her. She loves seeing them!
Thank you very much for all your support!
The Otto's
53 pledges and 214 views! Many have already donated! Mom loves the updates!